LG announces 6 inch Dual Edge P-AMOLED active bending display at CES 2015
Few days back LG announced the vertical curved LG Flex 2 at CES 2015 and now it shows off a new prototype smartphone sporting a dual-edge display that is curved on two sides.
Unlike the Samsung Galaxy Note Edge that was launched last year it has dual  edge and bends on both sides. The LG's dual edge display sports a 6-inch HD Active Bending P-AMOLED display that bends at both edges, giving you the ability to swipe and tap through. Users also get a side-view of the display that is 0.7 mm thick at both the right and left edges. It must be a pretty early prototype we're seeing, though, because the resolution is only 720×1280 – give or take a few more pixels to accommodate the curved parts. That's definitely no match for Samsung's curved 1440p screen as seen in the Galaxy Note Edge – and if rumors are to be trusted, a possible Galaxy S6 Edge. Hopefully, LG has something more impressive to show.The dual edge display technically adds two additional screens on the phone.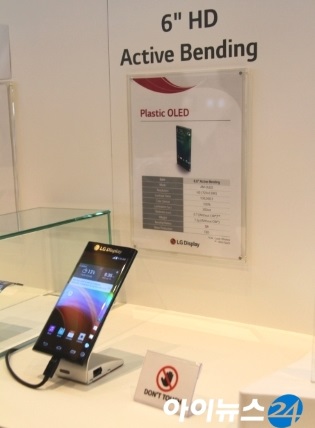 Speaking at CES, Hong said, "I think we will [experiment with our high-end phones]. I think we have to. If you look at the specs only, there are other competitors with similar-spec phones. How do you stand out in that pile if you're not doing something different? I don't think we are going to be able to sit back and expect people are just going to fawn over the G4, or whatever the name will be, just because they liked the G3. I don't think it works that way anymore. I don't think people are as loyal on the Android side as they are on the iOS side, so you really have to win every customer with your products."
It must be noted that the smartphone at present has no name and is merely a prototype. But, LG might soon give more details about the device